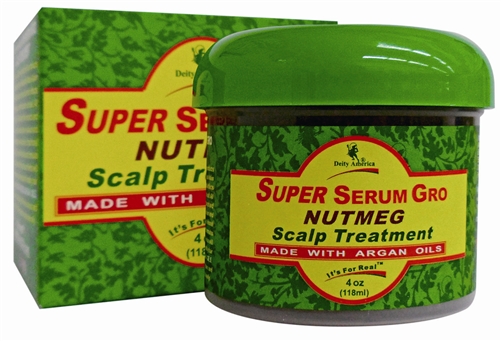 The Deity Super Serum Gro Nutmeg is a scalp treatment serum made with nutmeg and Argan oil to promote hair growth and to nourish scalp.
Nutmeg is more than just a spice. This fragrant ingredient has moisturizing and antibacterial properties that will treat dry and itchy scalp.
Argan oil is a much sought-after product coveted for its nutritious properties. It is a plant oil native to Morocco, rich in vitamin E and essential fatty acids.
Try the Super Serum Gro Nutmeg Scalp Treatment now and see results. Click here to shop.